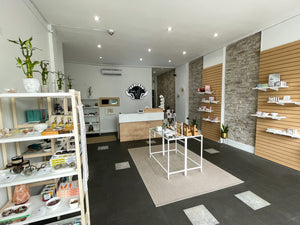 Moon Flower Reiki
Moon Flower Reiki was born on the New Moon in Cancer, June 29 2022 at 10:00am in Toronto.
Moon Flower Reiki is located in the welcoming neighbourhood of the Junction, in Toronto, known for organic cafes, farmer's markets, boutique shops and a warm community of small businesses.
Our founder, Hana, was born and raised in this neighbourhood and felt authentically drawn to start her business here. To be in a safe space where she could be confident in her surroundings and give back to the community that gave her so much growing up. 
We offer a range of services from Reiki to Intuitive Guidance and we are proud to offer metaphysical supplies, books, crystals and gifts. We look forward to adding workshops, meditations and wellness nights coming soon.